South East Asia is a group of 11 wonderful countries with diverse history, culture and religion. The Southeast Asia region has over recent years, become increasingly popular among tourists who love its tropical climate and warm weather all year round. Southeast Asia is famous for its religious architecture, breathtaking natural landscapes, delicious cuisines, beautiful beaches, less crowds and its also very cheap compared to other Asian countries.
1. Singapore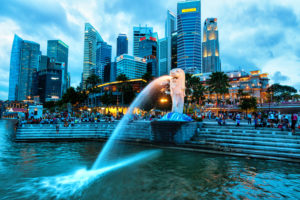 Singapore is an incredible city-state that provides an alluring mixture of old history and the new modern. It's said to be the easiest Southeast Asian country to navigate because it has a fantastic public transport system. Additionally, English is widely spoken in this city-state and their signs are in English too. Singapore's marvelous skyline that perfectly incorporates nature is part of a long list of things to do when in Singapore.
2. Thailand
Thailand is one of the countries in Southeast Asia and probably the world that most people have on their travel bucket list. It's known for having the most vibrant cities, the loveliest towns, rich history, awesome tropical beaches and tasty exotic dishes. Most people particularly love travelling to Bangkok, Thailand's capital, to explore famous attractions like the Grand Palace. Others would rather go to the beautiful island of Phuket or Chiang Mai, a city in northern Thailand favoured with beautiful hills and mountains.
3. Malaysia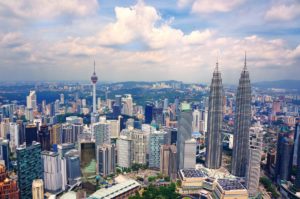 Malaysia is home to a captivating variety of cultures and languages. Kuala Lumpur, it's capital, alongside Malacca and George Town are some of the major cities in Malaysia. Any trip to the country will most likely include a tour of Kuala Lumpur to see its beautiful sights. Be sure to visit the Petronas Twin Towers, the tallest twin towers in the world while in Kuala Lumpur. Other amazing sights to see in Malaysia include Batu Caves, Mount Kinabalu, Perhentian Islands, Langkawi sky bridge and Putra Mosque.
4. Indonesia
Indonesia is a beautful country nestled between the Indian and Pacific oceans with Jakarta as its capital. Being an archipelago means that Indonesia is home to over 17,000 islands each with perks that make it unique. For example, if you want a calm relaxing time go to Derawan Islands while Gili islands is said to have the best night life. Bali however, is the most popular island and rightly so. Otherwise known as the Island of the Gods, Bali emodies peace, serenity and beauty like no other. The island has many destinations, but the must visit ones are Ubud, Pura Tanah Lot, Mount Batur, Uluwatu Temple, Anambas Islands, their rice terraces and their art and culture centres.
5. Vietnam
An idyllic Southeast Asian country with charming islands, buzzing cities, fascinating landscapes, jagged mountains and intriguimg culture and history. Any trip to Vietnam is incomplete without a visit to Ho Chi Minh City found in Hanoi, Vietnam's Capital city. When making your Vietnam travel itinerary remember to add unmissable spots like Halong Bay, Hue, Phong Nha-Ke Bang National Park, Hoi An, Nha Trang and Ha Giang.
6. The Philippines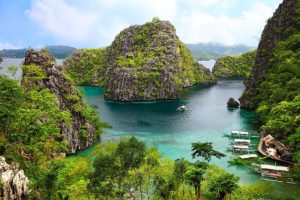 The Philippines is an island nation surrounded by the Pacific ocean and has over 7,000 islands with some of them regarded as the best beaches in Asia. Its divided into 3 major island groups: Mindanao, Luzon and Visayas. The Philippines is the perfect place for you if you enjoy wonderful landscapes, breathtaking tropical beaches, thrillling adventure, warm weather, friendly people and rice (their staple food). The most visited cities are Manila and Cebu. It can be hard to decide the best places to visit but the best places to explore include the Chocolate Hills, Banaue, Vigan, Coron Island, Fort Santiago and Rizal Park.
7. Cambodia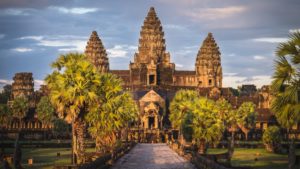 Cambodia is slowly becoming a popular tourist destination in Southeast Asia not only because of the magnificent Angkor Wat but also what it has to offer. In Cambodia you get a feel of ancient Southeast Asia from its unique temples. Temples aside, Cambodia possesses immaculate beaches and mindblowing landscapes and a visit to Phnom Penh gives visitors a lovely insight into Cambodian city life. Kratie is often reffered to as the small enchanting town and Mondulkiri the prettiest province. Sights in Cambodia worth visiting are Ta Prohm Temple, Bayon Temple, Royal Palace, Preah Khan Temple and Koh Rong.
8. Laos
Laos is one of the prettiest lesser-known countries in Southeast Asia and the world but it's slowly gaining popularity among travellers. Despite Vientiane, its capital, being the smallest capital in Southeast Asia it's not crowded with tourists. At one point Laos was a French colony and it's evident it has had an impact on its architecture and cuisine. Laos is landlocked therefore has no coastline but it's alluring mountains, forests, waterfalls and finger-licking cuisines make up for it. Top sights in Laos are Kuang Si waterfall, Pha That Luang Vientiane, Wat Xiengthong, Phousi Hill, Patuxay Monument and Buddha Park.
9. Timor-Leste
This is one of the most underrated destinations in the world because not many people know about it. Timor-Leste or East Timor is a hidden gem with plenty of wonderful places to see and thrilling things to do. Its largest city Dili, is the ideal spot for produce, seafood and textile shopping. Most people go to the beaches of Dili for scuba diving, sea food dining and whale spotting. When in East Timor don't miss a trip to Jaco Island, Tatamailau, Cristo Rei, Tais Marke and One Dollar beach.
10. Brunei
Brunei is often overlooked as tourists prefer travelling to more popular countries in the Southeast region. The small wealthy nation on Borneo island is surrounded by Malaysia and the South China Sea. In Brunei you'll encounter mosques with splendid architecture, historical museums, unspoiled beaches and evergreen rainforests. Its relaxed capital Bandar Seri Begawan is where we find the lush Omar Ali Saifuddien Mosque, Royal Regalia museum, Istana Nurul Iman, Jame' Asr Hassanil Bolkian mosque and the bustling Kianggeh Market
11. Myanmar (Burma)
Myanmar or Burma is the seconnd largest country in Southeast Asia. There are still so many lovely places waiting to be explored as the country is still not very popular. Myanmar gleams with rich history and culture with over 100 ethnic groups. Pagodas are part of the most popular attractions but not the only sights to see. Apart from Shwedagon Pagoda, Inle Lake, Ngapali beach, Ananda Temple and U Bein Bridge are some othe really nice attractions.