Paris is one of the best cities to visit during Christmas. During the festive session the city is furnished with the most stunning christmas lights and decorations turning it into a dreamy Christmas village. If you are looking for the best places to see Christmas lights in Paris, see the list below.
Champs-Élysées
The famous Champs-Élysées is a 1.9 kilometer long avenue in the 8th arrondissement of Paris, between the Place de la Concorde in the east and the Place Charles de Gaulle in the west. Champs-Élysées is one of the best places to visit in Paris and even more during Christmas.
Avenue Montaigne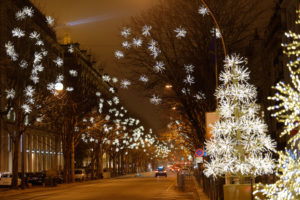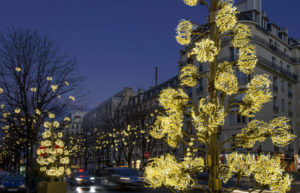 Avenue Montaigne is a luxurious street set in the 8th arrondissement of Paris, connecting the Champs-Elysées to the Alma Bridge. It's part of the famous golden triangle of Paris along with avenue des Champs-Elysées and avenue George V.
Galeries Lafayette
A grand upmarket department store in Paris, the world's most fabulous fashion capital. Galeries Lafayette is also popular for its beautiful Art Nouveau architecture, gourmet food, and fun in-store activities.
Place Vendôme
A magnificent square situated to the north of the Tuileries Gardens and east of the Église de la Madeleine in the 1st arrondissement of Paris. Place Vendôme is the starting point of the Rue de la Paix and is home to the most famous high-end stores.
Bercy Village
Bercy Village is a lovely paved courtyard bordered with white stone storehouses and quiet terraces located on the 12th arrondissement of Paris.
Village Royal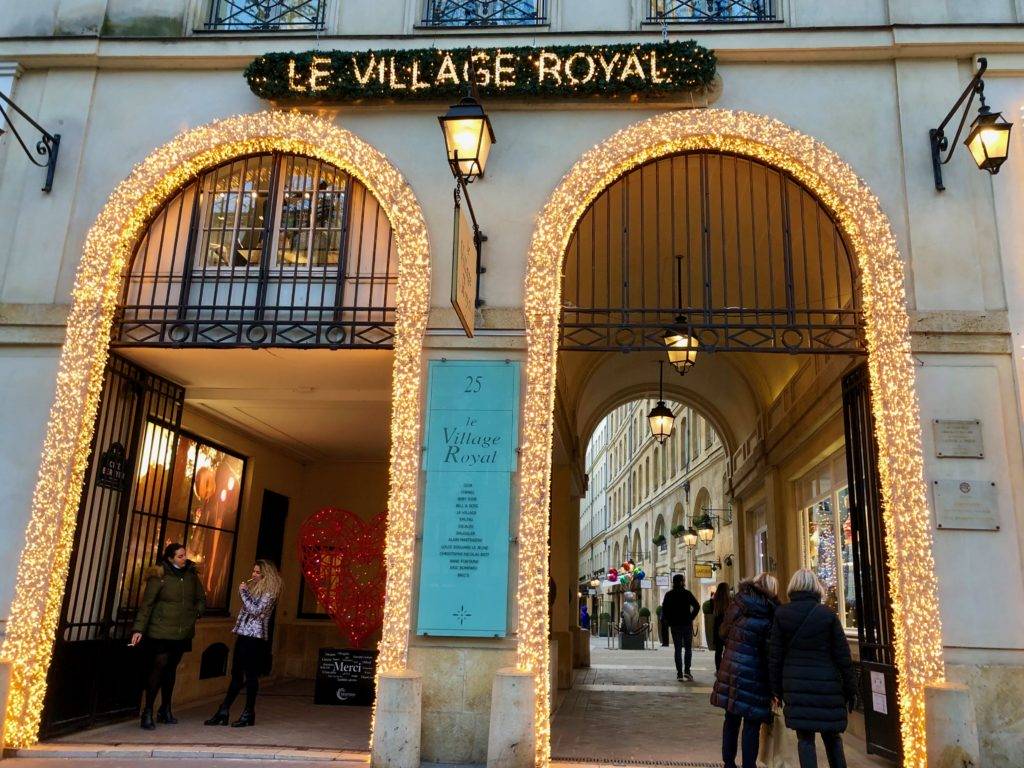 Le Village Royal near La Madeleine, is a glamorous open-air passage and former marketplace that has become the haunt of luxury shops. This elegant passage is found on the 8th arrondissement of the capital.
Galerie Vivienne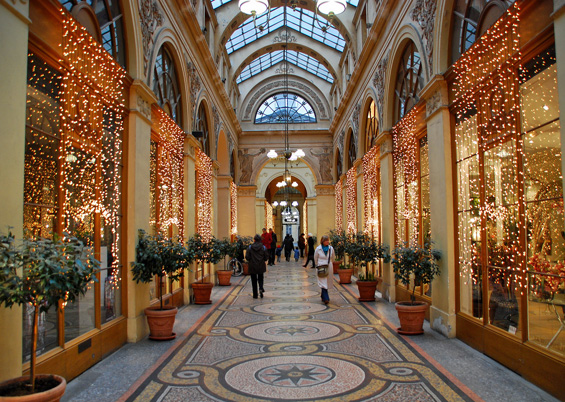 Galerie Vivienne positioned in the 2nd arrondissement is one of the most iconic covered arcades in Paris. It's also one of finest shopping galleries in Paris.
Montmartre
Montmartre is a charming distrrict perched on the top of a small hill in the 18th arrondissement. Montmartre is one of Paris' most romantic and historic districts.
Rue Saint-Honoré
A lovely street in the 1st arrondissement of Paris perfectly placed between Opera Garnier and the Tuileries Gardens. The street is favoured with upscale boutiques, great restaurants and some of the city's best luxury hotels.