If you're surprised Istanbul is not Turkey's capital then this article will fascinate you. Here's a list of capital cities overshadowed by other bigger and more famous cities making them not so popular.
1. Canberra, Australia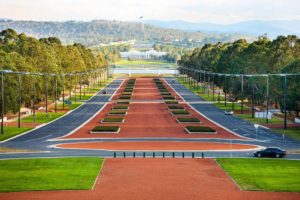 Sydney comes to mind when quizzed about Australia's capital. Moreso because of the cities' beautiful attractions like the Sydney Opera House, Sydney Harbour Bridge, and Bondi Beach that attract millions of tourists every year. Others pick Melbourne, Perth, or even Brisbane but it's the lesser-known Canberra that's Australia's capital.
2. Brasilia, Brazil
Brasilia became Brazil's capital in 1960 and even houses the country's parliament. Shockingly, many people have never heard of it. Most people wrongly think Rio de Janeiro or São Paulo is the capital. Though Rio de Janeiro is a vibrant city that provides a wide range of thrilling activities like the carnival, the Christ the Redeemer statue, and beautiful beaches, it has to settle for being the former capital.
3. Ankara, Turkey
Long ago Istanbul served as the capital of the Ottoman Empire and the Byzantine Empire. Istanbul is referred to as the place where the east meets the west as it's the only city that lies between 2 continents, Europe and Asia. Ankara now has the honor of being Turkey's capital. Istanbul has all the famous tourist spots while Ankara has the Grand National Assembly.
4. Bern, Switzerland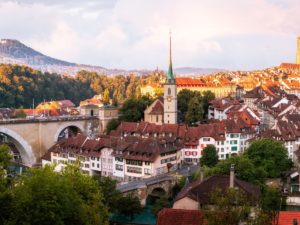 Switzerland is a country where many cities can be mistaken as the capital. Most people think it's Geneva, the headquarters of Europe's United Nations and the Red Cross, or even Zürich, the banking and finance hub. It's neither Geneva nor Zürich, it's Bern, Switzerland's serene fifth-largest city.
5. Bamako, Mali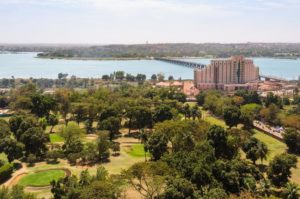 Timbuktu is a name that most people know, some without even knowing where it is but that doesn't make it Mali's capital. Bamako, one of Africa's fastest-growing cities takes the crown.
6. Bloemfontein, South Africa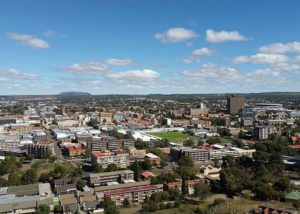 South Africa has 3 capital cities and none of them is Johannesburg, its largest city. Pretoria houses the President and Cabinet and therefore serves as the executive, Cape Town where we find the parliament is the legislative capital, and Bloemfontein, with the seat of the Supreme Court of Appeal is the judicial capital.
7. Ottawa, Canada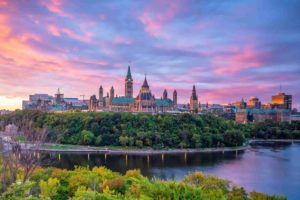 When asked about Canada's capital, people often say it's Toronto since it's the most visited and most populous. Vancouver, Montreal sometimes even Quebec are also incorrectly picked. Ottawa, the actual capital, though less known and visited is just as beautiful. Ottawa's Parliament Hill is situated next to the Ottawa River and incorporates Victorian architecture, museums, and galleries.
8. Rabat, Morocco
Due to its recent popularity, many think Marrakesh is Morocco's capital. Marrakesh has become a sort after destination thanks to its souks (markets), state-of-the-art Riads, and intriguing attractions. It's not the capital, neither is Casablanca nor Fez. The capital Rabat was inaugurated in 1912 and is Morroco's 7th largest city.
9. Abuja, Nigeria
Lagos is believed to be the most populated city in Africa while boasting having the biggest and busiest seaport. Abuja is a planned city developed in the 1980s and sits right in the middle of Nigeria officially becoming its capital in 1991.
10. Jerusalem, Israel
Israel's capital is not Tel Aviv it's Jerusalem, an ancient city where 3 of the world's main religions coexist. Jerusalem is also home to the Knesset, the country's legislative body. Though the coastal city of Tel Aviv is lively and gets the lion's share of tourists, it misses out on being a capital city.